BARCELONA INFORMATIC MAINTENANCE
Tancra System is a computer maintenance company in Barcelona with more than 10 years of experience in the sector.
We offer customer oriented computer services. This means that all our work processes are developed and reviewed with the objective of offering computer maintenance for companies of excellent quality.
The extensive experience of Tancra Systems providing computer maintenance services in Barcelona, allows us to guarantee an effective and efficient computer technical service, with an optimization of its equipment and resolution of incidents in the shortest possible time.
COMPUTER MAINTENANCE IN BARCELONA: CHARACTERISTICS
These features provide valuable benefits for any company that needs to hire a computer maintenance service in Barcelona.
Computer technology is the backbone of all companies. In fact, few companies can survive, today, with their backs to this reality.
Having qualified computer technicians and experienced to solve incidents is essential, but this does not require you to have to start up a computer department. The company can outsource this service, contracting the computer maintenance to Tancra Systems, to ensure the proper functioning of its equipment and thus save enough resources.
Tancra Systems is a company that offers comprehensive computer support with more than 10 years of experience, serving Small and Medium Enterprises in Barcelona.
Our comprehensive Computer Maintenance services include:

Technology consulting.
Remote and face-to-face assistance.
Network configuration and management.
Systems Monitoring.
Server Management.
COMPREHENSIVE COMPUTER MAINTENANCE
From day one, each Tancra Systems customer has their IT Manager. This computer technician is the specialist who will work for your company.
Each company is assigned a computer technician who will always be your partner for the maintenance of computer equipment .
Responsible for preventive equipment monitoring services.
Support for reactive services: attention to incidents and troubleshooting.
Remote and face-to-face attention.
Interlocutor in front of other suppliers.
Coordinator of the area of computer science of the company.
Technology consultant.
Other computer maintenance tasks: backups, data management, security policies.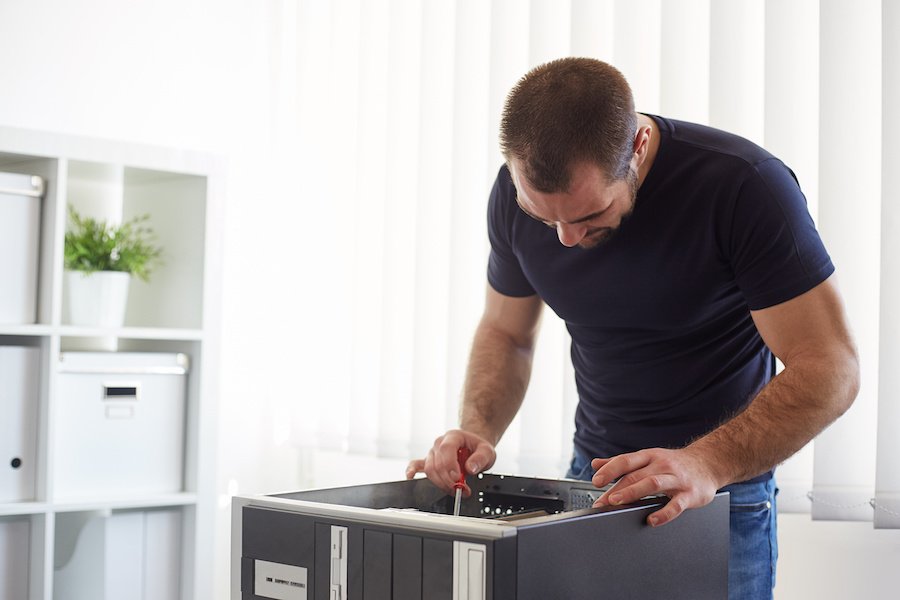 The IT Manager becomes one more member of the company , without the client having to bear the costs of hiring a specialist of these characteristics by the company.
Always having the same computer technician as an interlocutor will help: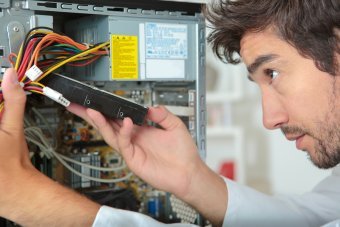 Facilitate communication between both parts.
Streamline processes.
Strengthen the computer area of the company that hires our services.
Strengthen trust on both sides.
Increase the productivity of our customers.
When hiring our services, Tancra Systems performs a free Computer Audit of the company's computers that includes a diagnosis of the state of the computer equipment and a proposal to solve existing problems and future actions.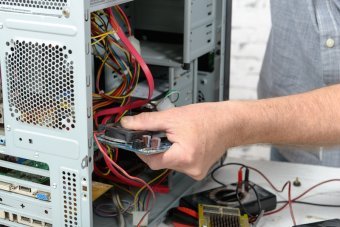 The computer audit includes:
Backups.
Data management.
Security politics.
Disaster Recovery Policies.
We make online backup copies of all files to protect our customers' data against possible accidents (fires and other catastrophes) and theft of computer equipment.
The Online Backup is hosted on the Tancra Systems servers located in Barcelona ; Thus, if necessary, data recovery is instantaneous.
We perform an online backup daily and also monitor its integrity daily.
COMPUTER MAINTENANCE PLANS
These are the plans we offer to our customers.
In addition, we also offer on-demand solutions with our Custom Plans. These are prepared at the request of the client and are adapted to the specific needs and situations of each company.
| | REMOTE | STANDARD | PREMIUM |
| --- | --- | --- | --- |
| Unlimited remote repair | | | |
| Unlimited email and telephone support and advice | | | |
| Rates for Face-to-Face Assistance | Reduced | No fee | No fee |
| Unlimited face-to-face technical assistance in less than… | | 48 hours | 24 hours |
| Real-time monitoring of servers and computers | | | |
| Exchange email accounts for each computer. | | | |
| Initial commissioning of all your computers | | | |
| Audit of your computer equipment | | | |
| Periodic preventive checks of computer equipment | | | |
| Free space for your online backup | | | |
| Backup Monitoring | | | |
| Option to perform maintenance outside office hours. | | | |
| | | | |
| | + INFO | + INFO | + INFO |
DESCRIPTION OF THE COMPUTER MAINTENANCE PLANS
In addition to our commitment to the client and more than 10 years of experience, we offer the written guarantee for each of our services.
OTHER COMPUTER AND DIGITAL MARKETING SERVICES
¡Haz clic para puntuar esta entrada!
(Votos:

14

Promedio:

4.9

)