LAPTOP REPAIR in BARCELONA
Tancra Systems has over 10 years of experience in repairing laptops in Barcelona , with more than 50,000 laptops repaired.
Our repair service includes travel to your company or home to make a diagnosis of the problem, the repair of the laptop at home if possible, or its collection to repair it in our workshops, its subsequent delivery and start up.
All our computer technicians enjoy continuous training which allows us to combine innovation and professional experience, to offer the solution that best suits your needs.
We specialize in the repair of laptops which allows us to guarantee a service with the highest quality standards and provide written guarantee for each of our repairs.
LAPTOP REPAIR in BARCELONA
FREE COLLECTION AND DELIVERY
The Laptop Repair service includes the collection and delivery of your laptop totally free.
If you want one of our IT Manager , you can move to your company to perform a on-site diagnosis and evaluate the problem of your laptop.
With the diagnosis, the laptop will be repaired at the customer's home if it is feasible or the laptop is picked up for repair at the Tancra Systems workshops. Both the collection and the subsequent delivery will be made at no cost to the customer.
Once repaired, the IT Manager will deliver your laptop and start up with you to check the repair , as well as checking the correct functioning of the same.
We have an urgent service for repairs that need it, request it by calling us.
Summary of the benefits of our service: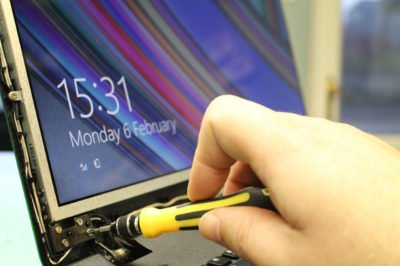 Free pick up and delivery.
You will always have an IT Manager that will assist you.
Diagnosis and repair by IT Manager.
Start-up with you and check the correct functioning of the laptop, repaired.
Brief report and explanations about repair done and how to avoid it in the future.
Repairs can be made outside of normal business hours.
All of our laptop repairs include our Written Warranty on all repairs made.
Our Written Warranty ensures the repair implemented throughout the period covered by said warranty, in labor and parts.
The Written Warranty of Tancra Systems includes a 3-month term for the repair of laptops and a 2-year warranty for all replaced parts.
MOST HABITUAL REPAIRS in LAPTOPS
The most common laptop repairs: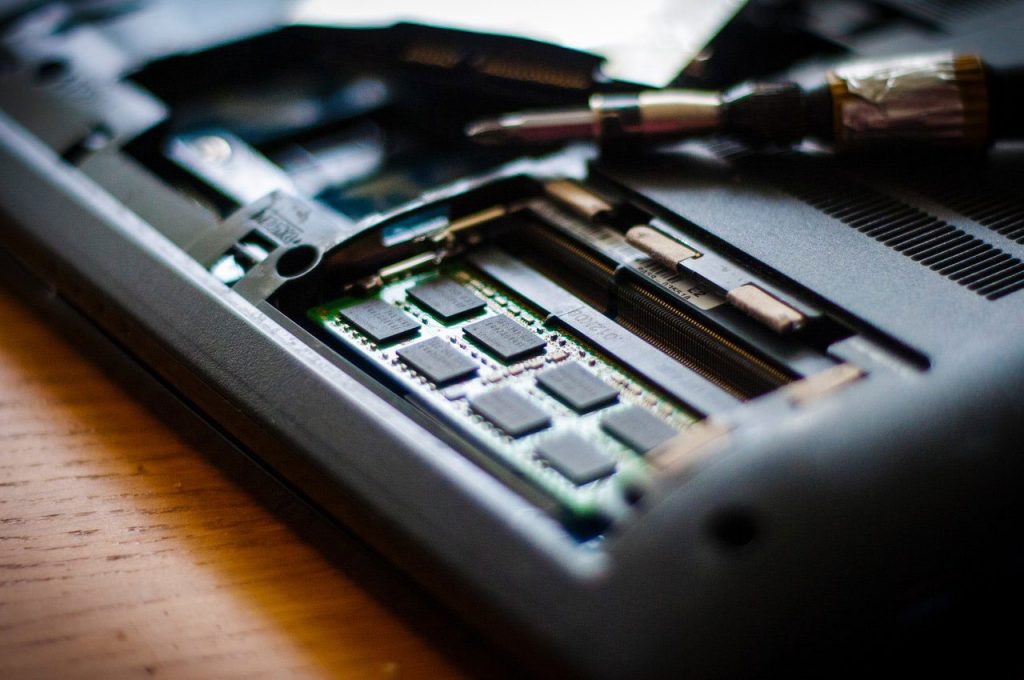 – Hard disk failures
– Windows 10 startup failures
– Cleaning malware and viruses
– slow
– Excessive noise.
– Memory expansion of the laptop.
– Deconfiguration of the operating system.
– Computers that do not print.
– Security issues.
– Installation of programs.
– Backup.
– Windows blue screen.
– Unwanted advertising when opening the computer.
– Problems accessing the internet.
OTHER COMPUTER AND DIGITAL MARKETING SERVICES
¡Haz clic para puntuar esta entrada!
(Votos:

46

Promedio:

4.5

)